Custom Aftermarket Hubcaps Wheel covers
Select your hubcap size below

13" hubcaps
14" hubcaps
15" hubcaps
16" hubcaps
17" hubcaps

FREE Shipping in the lower 48 states.
Our custom wheel covers are the finest quality available today. They are a tough, durable ABS plastic, with unique designs and finishes to suit any taste. Flashy, eye catching chrome to elegant silver and charcoal finishes, we are sure you will find what you are looking for. To learn more about us, please view our business philosophy and policy. For help with placing an online order, we have created a step by step tutorial on how to order custom hubcaps online. You can select your size hubcaps below.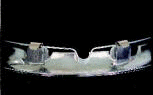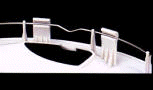 our clips (metal) their clips (plastic)
What set our custom wheel covers apart is our steel clip retention system. With this steel clip system, our wheel covers hold up much better than the "bargain store" or auto part store budget wheel covers. Click on the links below view and order custom hubcaps.
Chrome SUV and Truck Wheel Skins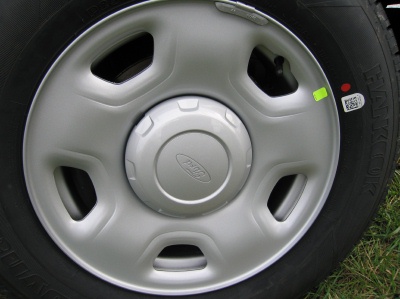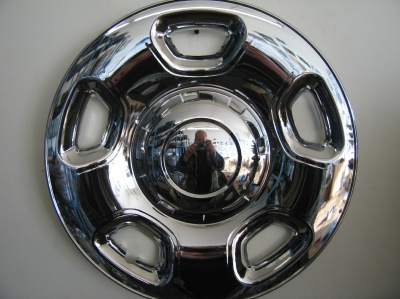 Turn This Into This
.
Dress up those dull looking silver steel wheels with flashy chrome looking wheel. Many of the base model Ford, GM, Toyota, Honda, Jeep and Dodge trucks and SUV's come with the factory silver painted wheels. Over time this silver paint fades, chips and starts to rust. Instead of dishing out hundreds of dollars for a new set of rims, Hubcap Heaven and Wheels offers an excellent solution for a fraction of the price.
Wheel skins snap on over the existing steel wheel and are designed to fit the contours of the wheel they are designed for perfectly. Wheel skins are made specifically for a certain wheel and will not interchange with other wheels. Please be sure when you order that the wheel skin is for your specific wheel. We are including a photo of the wheel each are made for to make it easier for you. If you need further assistance, please give us a call 800-301-5814. Our expert staff will help you decide the right correct wheel skin for your truck or SUV.
Shop for chrome wheel skins below:
Chevrolet Wheel Skins
Dodge Wheel Skins
Ford Wheel Skins
GMC Wheel Skins
Honda Wheel Skins
Jeep Wheel Skins
FREE shipping in the lower 48 states.
We strive to make your shopping experience with us a pleasant one. With all of the confusing automotive parts shopping sites appearing on the net, we realize that experience and trustworthiness is what matters most. Hubcap Heaven and Wheels is a leader in the industry and our experience shows in customer service and quality products. Just take a look at comments left by customers both past and present.

Find a donation service in your area. Go to ActionDonation.org and click on donate my car for more information on car,boat, or even motorcycle donation! Learn where to donate rv's in your area. Use our San Diego car donation service or find a service near you.